Service Times




Sunday




9:30am & 11:00am
It is our mission to reach people with the life-giving message of Jesus that they might become fully devoted followers of Christ.
Today, there are so many people that need to know His love, His truth, and His desire to bring change into our lives. His love for us and power to change us is real. When we experience this, we realize His plan for our lives is far greater than our own. The best version of us is only found in God's will for our life. Come worship and enjoy the goodness of God with us this Sunday.
As a community church, doing life together is important.
Come connect, laugh, and share.
Getting to know people is what we value.
"The Big Give" - Christmas Program
Presented by The Way Kids
6:30pm @ The Way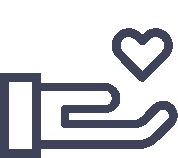 "Whoever is generous to the poor lends to the lord, and he will repay him for his deed."